Prime Fitness & Sports Training | WU Calendar | Carolina Cup Finalists | Charleston Shootout Champs
Wilmington United FA Select Soccer
Competitive Soccer
Futbol Academy brings a new approach to competitive soccer. Futbol Academy introduces Wilmington United FA competitive soccer in Southeast North Carolina. Special considerations are made to reduce politics and promote team building. As with our Futbol Academy Program, emphasis will be placed on technical development and quantity touches on the ball. Teams will compete in a number of top level tournaments per season along with competitive games with regional teams.
We model our program on some of the best clubs nationally that are tournament teams playing under US Club organization. We feel this is the best way to develop talent, allowing for more exciting games and more flexibility in scheduling.
Please if you have any questions or are interested in getting more information.
2016 Carolina Cup Finalists
Contratulations to 3 of our WUFA teams for becoming finalists at the Carolina Cup in Columbia hosted by SCUFC. Our 06 WUFA Boys, 05 WUFA Gray Boys and 04 WUFA Girls each were runners up in the South Carolina tournament. We are very proud of their performances.
06 WUFA Boys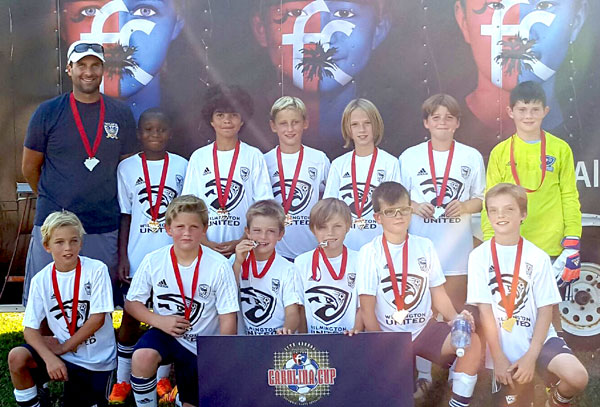 Deke, Khai, Jack, Caid, George, Braedy, Sean, Addison, Oliver, Alex, Nathan & Rowan
05 WUFA Boys Gray
Turner, Logan D., Owen, Sidney, Deiter, Zane, Logan R., Benton, Campbell, Charlie & Vaughn
04 WUFA Girls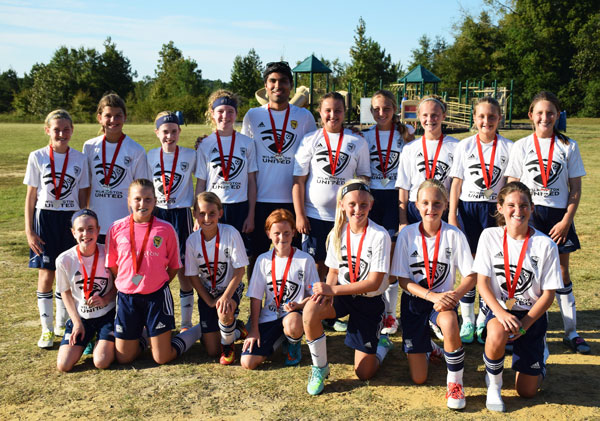 Madeline, Maya, Allison, Sophie, Erin, Breanna, Norah, Kaitlyn, Grace, Helen, Callie, Jadyn, Rachel, Sarah, Hailey & Abby
2016 Charleston Shootout Champs!
Congrats to our WUFA U11 Boys team for taking home some hardware from the 2016 Charleston Spring Shootout! A well fought weekend with a lot of growth while defeating the #1 and #13 teams in South Carolina. We are very proud of our boys and girl. Keep up the great work and good luck in Myrtle Beach in April.
Prime Fitness & Sports Training
Wilmgton is proud to announce we are teaming up with Prime Fitness & Sports Training to offer our members top flight training specific to soccer players' needs. We feel that quality coaching of soccer combined with quality fitness and speed training are essential to developing players to their potential. With Prime, strength, speed and flexibility are the focus to compliment our players skill set.
Prime Fitness & Sports Training Website